Here is a super easy & quick meal idea:
Ingredients
Brown rice
Avocado
Cucumber
Kimchi
Green onion
Sautéed spinach
Carrots
Red Onion
Veggie Gyozas (find at any grocery store)
1 Block Extra Firm Tofu – drain, cut into small blocks, marinade it
Sesame seeds
Soy Sauce on side
For The Marinade
2 Tbsp of soy sauce or tamari
1 tbsp rice vinegar
1 tbsp of agave nectar or maple syrup
½ tsp red chili powder
1 tsp of dark sesame oil
2.4 tbsp of cilantro, basil, or parsley
I leave it in for about 10-30 minutes depending how much time I have.
Sometimes I'll even leave it overnight.
Put it in a pan with some oil and fry until it's nice and crispy.  Sautee the spinach with some avocado oil, and garlic, I boil the gyozas on top of the stove in water, and then broil them in the oven to make them crispy as well. Chop up your veggies, throw it all in a bowl, top with some sesame seeds, and BOOM you're done!
A lot of people seemed to be grossed put by tofu, but let me just say that it's probably because you're not making it right. Just like meat, you need to marinade, and flavor it.
Tofu is a great source of protein, there is about 52 grams in a package of extra firm tofu, and in a cup of cooked soybeans alone there is 22 grams of protein. This is almost as much as a serving of steak.
It also contains eight essential amino acids including iron, calcium, is naturally gluten free, low calorie, no cholesterol, and the best part… nothing DIED for it.
Then there's the whole I can't have soy I'm a guy thing..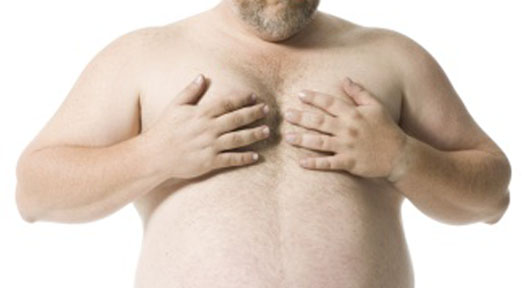 If you are worried about soy and "estrogen" breaking news: there is no estrogen in soy – it's phytoestrogens which CAN act like estrogen. If you do your research you will find that there is no proven link between soy affecting mens testosterone. In fact, men may even benefit from soy as it decreases prostate cancer risk.
Everything in moderation!
Also – if you drink milk that comes from a female cow, and eat beef which is a female cow, you are directly consuming not only the cows hormones, and estrogen but you're actually consuming a female cow too. Think about it..
Here are some men that eat soy often, check out their man boobs.
Torre Washington
 "How He Fuels Himself With A Plantbased Diet."
2.  Nimai Delgado
Click here to read a full interview with him on why he's vegan, how he's never ate meat before, and what his diet consists of.
Good Reads: